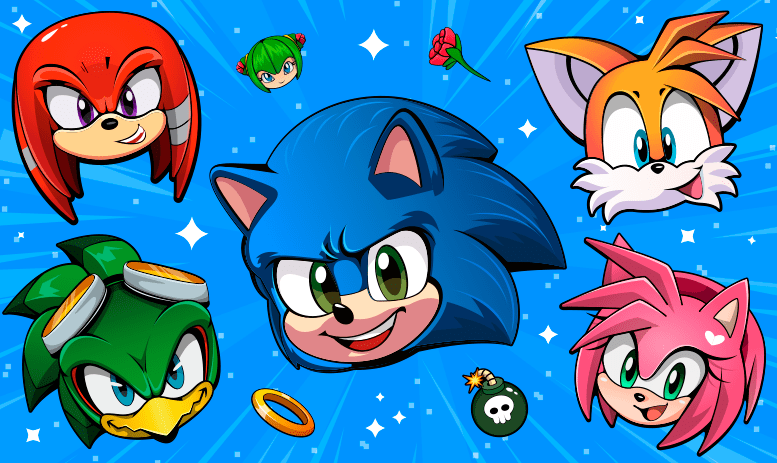 Collection cursor Sonic the Hedgehog.
Sonic the Hedgehog adalah waralaba video game yang dibuat oleh Sega, seri mulai kembali pada tahun 1991. Blue Hedgehog mengubahnya menjadi perusahaan terkemuka di antara banyak lainnya di awal era 16-bit. The Evil Dr. Eggman ingin mengalahkannya, karena dia sendiri percaya, musuh bersumpah The Hedgehog Sonic, untuk memperbudak seluruh dunia. Dalam koleksi kursor kustom Sonic The Hedgehog kami untuk Chrome, Anda dapat memenuhi berbagai karakter dari Sonic the Hedgehog Series. Komponen utama dari merek Sonic adalah game platform, tetapi merek Sonic the Hedgehog juga mencakup anime, majalah, dan produk terkait lainnya. Benamkan diri Anda di dunia fantasi dengan koleksi kursor kustom Sonic untuk Chrome. Sonic Custom Cursor adalah kesempatan untuk mengubah pointer mouse default ke kursor dengan karakter Sonic dari waralaba.
Sonic the Hedgehog. Cursors Full Pack
31
You still do not have Cute Cursor for Chrome?
Install it from the official Chrome Web Store