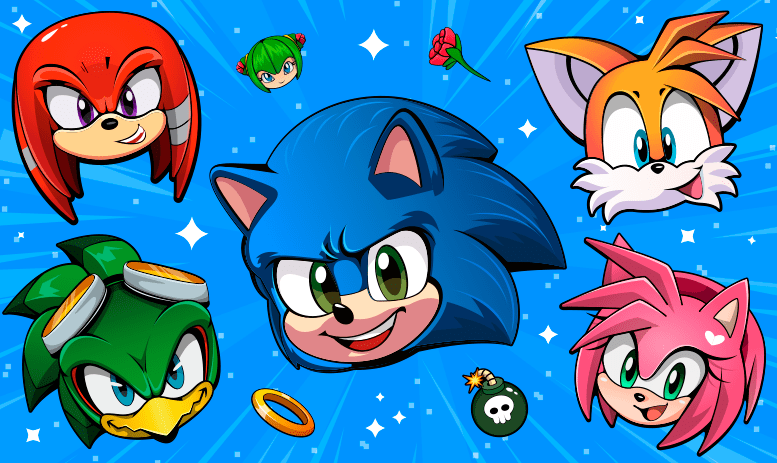 Collection cursor Sonic l'hérisson
Sonic the Hedgehog est une franchise de jeux vidéo créée par Sega, la série a débuté en 1991. Blue Hedgehog les a transformés dans une entreprise de premier plan parmi beaucoup d'autres au début de l'ère de 16 bits. Le Dr. Dr. Eggman veut vaincre le sien, car il croit lui-même l'ennemi assermenté le hérisson sonique, afin d'asservir le monde entier. Dans notre Sonic la collection de curseurs personnalisée hérisson pour chrome, vous pouvez rencontrer de nombreux personnages de la série Sonic Hedgehog. La composante principale de la marque Sonic est des jeux de plate-forme, mais la marque Sonic La marque Hedgehog comprend également des anime, des magazines et d'autres produits connexes. Plongez dans un monde fantastique avec une collection Sonic Curseurs personnalisée pour Chrome. Le curseur Sonic personnalisé est une occasion de modifier le pointeur de la souris par défaut sur le curseur avec des caractères soniques de la franchise.
Sonic l'hérisson Cursors Full Pack
31
You still do not have Cute Cursor for Chrome?
Install it from the official Chrome Web Store