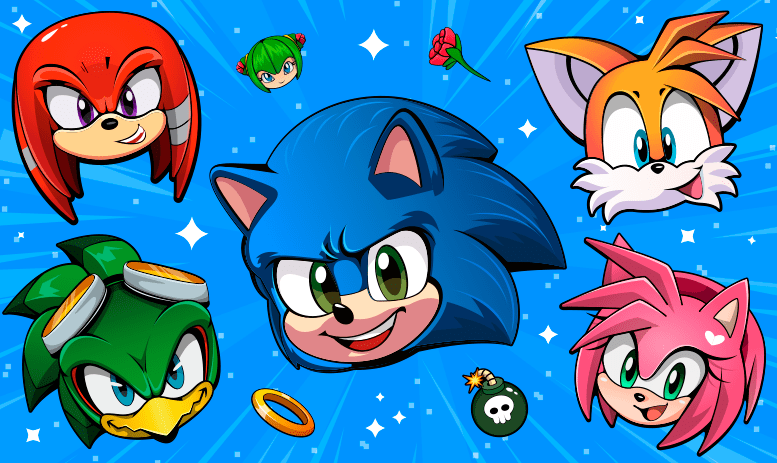 Collection cursor Sonic the Hedgehog
Sonic the Hedgehog is a video game franchise created by Sega, the series started back in 1991. Blue Hedgehog turned them into a leading company among many others at the beginning of the 16-bit era. The evil Dr. Eggman wants to defeat his, as he himself believes, the sworn enemy the hedgehog Sonic, in order to enslave the whole world. In our Sonic the Hedgehog custom cursors collection for Chrome, you can meet numerous characters from the Sonic the Hedgehog series. The main component of the Sonic brand is platform games, but the Sonic the Hedgehog brand also includes anime, magazines, and other related products. Immerse yourself in a fantasy world with Sonic custom cursors collection for Chrome. The Sonic custom cursor is an opportunity to change the default mouse pointer to the cursor with Sonic characters from the franchise.
Sonic the Hedgehog Cursors Full Pack
1
Cursor pack super sonic
Super Sonic is a form of Sonic that makes the character invulnerable and changes his appearance. Super Sonic moves much faster and can even fly when he reaches high speed. Add a custom cursor with Super Sonic from our Sonic the Hedgehog custom cursors collection.
You still do not have Cute Cursor for Chrome?
Install it from the official Chrome Web Store