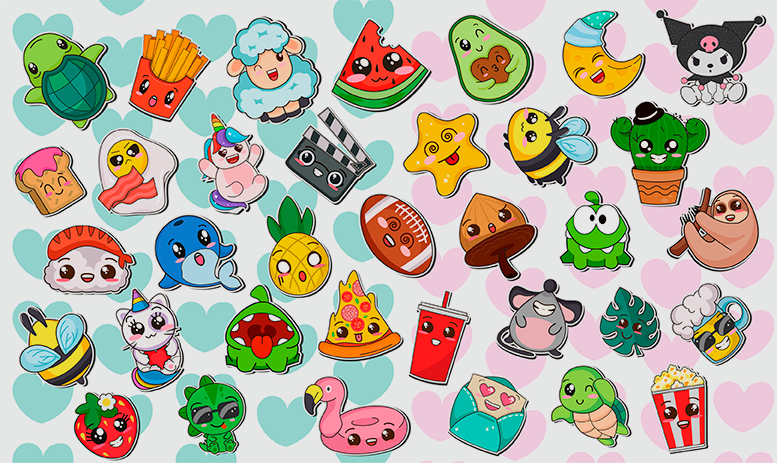 Collection cursor Kawaii
Kawaii is an original Japanese culture that involves all cute and adorable things. In other words, kawaii is a culture of cuteness that was begun by a trend of Japanese youth and includes charming and shy items like cute handwriting, plush toys, beauty accessories and refers to Hello Kitty, Picachy, Manga comics, and others. In our Kawaii custom cursors collection, we are gathering the cutest cursors with different items like Picachy custom cursor for mouse and pointer or custom cursor with hello kitty. Various fruits and cute animals in kawaii style are shown in our custom cursor collection. If you want to add real cuteness to your browser experience, a kawaii custom cursor collection will definitely still your heart. Just look at this cute kawaii mouse cursor or cute rainbow in a kawaii style. Would you like to get it for your mouse pointer? Treat yourself to our kawaii custom cursors for Chrome.
Kawaii Cursors Full Pack
74
You still do not have Cute Cursor for Chrome?
Install it from the official Chrome Web Store