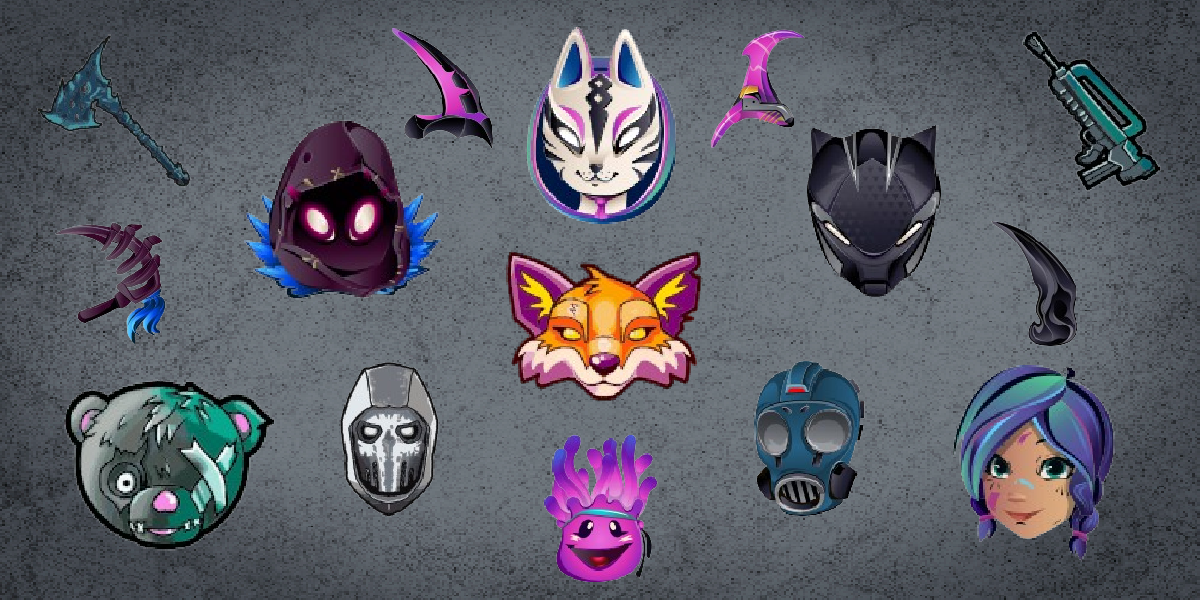 Collection cursor Fortnite
Are you ready to explore, gather resources and build fortified buildings? It's fun time! Go to the aerial obstacle course, take part in boat races, build a base, fortify it with traps and hold back the onslaught of hunks! This is a Fortnite cooperative survival sandbox!
Fortnite fans can now enjoy the addicting survival simulator in Fortnite custom cursor collection. What are you looking for? It is interesting to meet the tactical-strategy shooter in Fortnite Llama Pinata fortnite mouse cursor. You can also find cool and amazing Airhead Skin custom cursor. Maybe you want to save Groot Sapling Groot from the fate of being sold to some potential buyer of plants in Fortnite custom cursor? Enjoy Fortnite harvesting tools in Mystique Gilded Morphic Blades and Oro Gilded Scepter in Fortnite mouse cursor.
Fortnite offers its players a wide variety of options. Land on the island and compete for the title of the strongest player – or team. Have fun with your friends, watch movies and concerts together. Create your own world with your own rules. Or fight the Tempest as you challenge hordes of monsters.
Fortnite has four main game modes, among which each player can choose the one that suits him the most. In Battle Royale, jump out of the battle bus, head down to the island and try to hold out longer than the rest of the players.
In Royal Party you don't have to fight, you can just relax and have a good time.
Creative mode allows you to create your own island with your own games and rules, and invite friends to join you! In creative mode, you can also create your own decorations. Decorate the island to your liking and enjoy its beauty with your friends!
In Fighting the Storm, you will explore a huge, destructible world and fight off hordes of monsters with other players. Fighting these monsters, hunks, you gradually become stronger, collecting loot, creating weapons and expanding your collection of heroes. Build a base, fortify it with traps and hold back the onslaught of the Husks!
Players will have to explore the world, fight off the attacks of the living dead, and defend their territory. Players can also destroy environmental objects and decorations to obtain resources.
Completing various missions scattered across the map of the regions is filled with a storm of emotions. Completing side quests, receiving awards and medals of honor, causes delight and admiration. This is a battle with the living dead trying to break through your defenses!
If you hear that someone is calling you for help, do not refuse those in trouble! Rescuing survivors is one of the main tasks in Fortnite pickaxe cursor collection.
Fortnite Cursors Full Pack
75
You still do not have Cute Cursor for Chrome?
Install it from the official Chrome Web Store