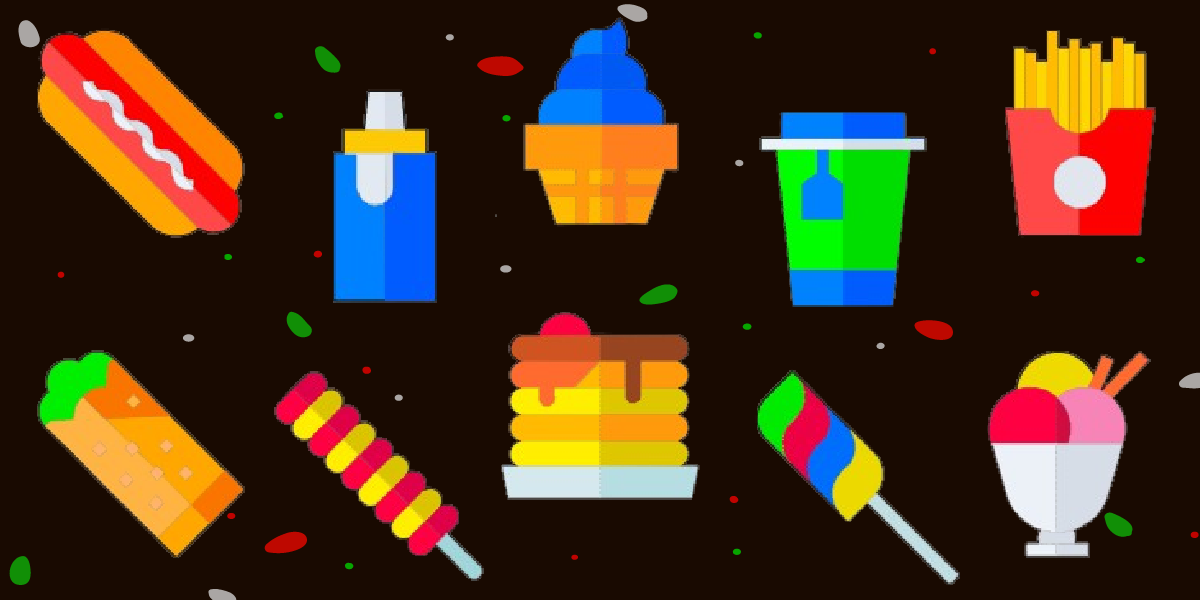 Collection cursor Food & Drinks
Are you a real gourmet? Are you in constant search of original flavor combinations? Well, getting a huge amount of them makes it possible to get a special collection of Food & Drinks cool custom cursors.
The enthusiastic exclamations of connoisseurs of gastronomy inspired us to experiment and create unique aesthetic cursors. Moreover, it is quite possible that with the help of the rich Food & Drinks mouse cursor collection, you will discover the hidden talents of a true culinary master. Perhaps it will inspire you to stroll through the chamomile field or enjoy the aperole sunsets with your favorite food and drink.
Check out several food cursors from our collection.
There is something about baking … it's almost magic. It's nice to see the joyful faces of people over a cup of fragrant tea with a cherry cake. Eyes light up only from the sight of this appetizing delicacy. Cakes make people smile. Enjoy it in Tea & Cherry Cake custom mouse cursor.
Imagine how you break off a croissant, now, sitting at a table in a small cozy cafe, over aromatic coffee. The delight of the treat is so intense that you can't wait to eat your soul mate. Enjoy Coffee & Croissant cursor and pointer.
Sushi preparation is a certain ceremony. Perhaps, by touching one of the elements of Japanese culture, you can better understand the philosophy of the East and the meaning of its traditions. Explore it in Sushi & Roll change cursor.
Eastern doner kebab is a special treat! The aroma of spices and the delicate taste of meat go well with lavash and herbs. Great blowing with a refreshing cola. Find it in Cola & Doner Kebab mouse cursor.
Drooling salads! Thanks to the many combinations of ingredients, sometimes even quite unexpected, original taste results can be obtained. For dieters, see the Water & Salad custom mouse cursor.
In the modern world, food and drinks are a real cult. They are seen not only as a source of saturation, but also as a work of art.
The topic of food and drinks is always popular. Talking about food and drinks can bring even strangers together and help keep the conversation going.
We all love to have a snack somewhere in a cafe or cook something special at home.
Breakfast, lunch or dinner is coming soon. It's time to take action!
Choose your favorite and change cursor. A true gourmet paradise in the juicy and colorful Food & Drinks sweet cursors collection.
Watch good movies, listen to fun music, drink tea, take walks, and enjoy culinary delights in food cursors!
Food & Drinks Cursors Full Pack
11
You still do not have Cute Cursor for Chrome?
Install it from the official Chrome Web Store