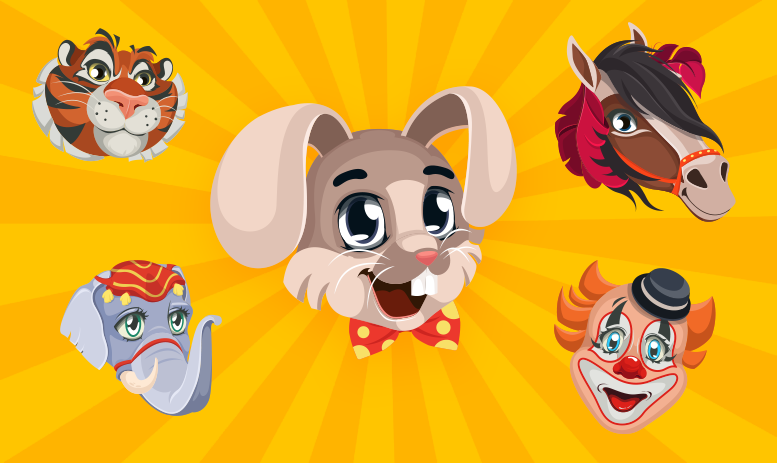 Collection cursor Circus
People from all the time have been wanting to have a place where they can see the magic of human skills that sometimes can seem unbelievable and at the same time to spend a great time with different entertainment for all ages. Have you ever visited a circus? It's a ring arena that may be in a special building or in a tent with places for spectaculars. Circus is entertainment with a long history. In the beginning, the circus showed people with extraordinary skills, and then it has been developing and has started to involve clowns, animals, dancers, jugglers, and others. All these artists you meet in our Circus custom cursor collection for Chrome. Nowadays the word Circus is associated with acrobats, strongmen, magicians, and clowns. We moved circus heroes to funny and cute cursors for a mouse where you can find classic clown custom cursors, circus animal cursors, skittles, and balloons as a custom cursor for Chrome. Lots of countries don't show circus performance with animals and we strongly support this position. Our Circus custom cursors collection includes personages from all times of circus history. Circus is a big part of entertainment art and has its own favorite characters that we presented in custom cursors with circus heroes.
Circus Cursors Full Pack
14
You still do not have Cute Cursor for Chrome?
Install it from the official Chrome Web Store