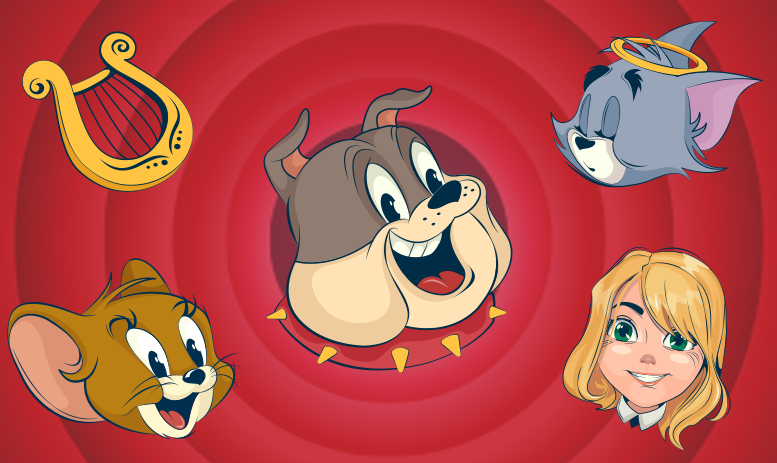 Collection cursor Tom and Jerry: The Movie
Tom and Jerry is an American animated short comedy cartoon produced by Metro Goldwyn Mayr and loved by millions of people all over the world. It's an endless battle between house cat Tom and a mouse Jerry. Being a very clever cat Tom always tries to catch Jerry. Meanwhile a perfect strategist mouse Jerry pushes him back and puts response traps. The classic animation cartoon has seen everyone at least once. Legend characters of Tom and Jerry's movies show various emotions that make people laugh or sometimes worry for their favorite heroes. And no one is still indifferent during the watching of the film. We know how many Tom & Jerry's fans all over the world, so we can't wait to present you with our terrific Tom & Jerry custom cursors collection for the mouse. All iconic characters are performed as cute and funny cursors for Chrome. There you will find everyone: Tom & Jerry custom cursors in a different mood, main attributes as a pointer for mouse and the other popular heroes in the cursor collection with Tom & Jerry. Tom & Jerry cursors and pointers collection was created in regards to it's long-term history, so everyone will find their fan's cursor for yourself like Butch Cat custom cursor, Spike dog pointer for mouse, custom cursor with Tom & Jerry for mouse, and many others!
Tom and Jerry: The Movie Cursors Full Pack
13
You still do not have Cute Cursor for Chrome?
Install it from the official Chrome Web Store