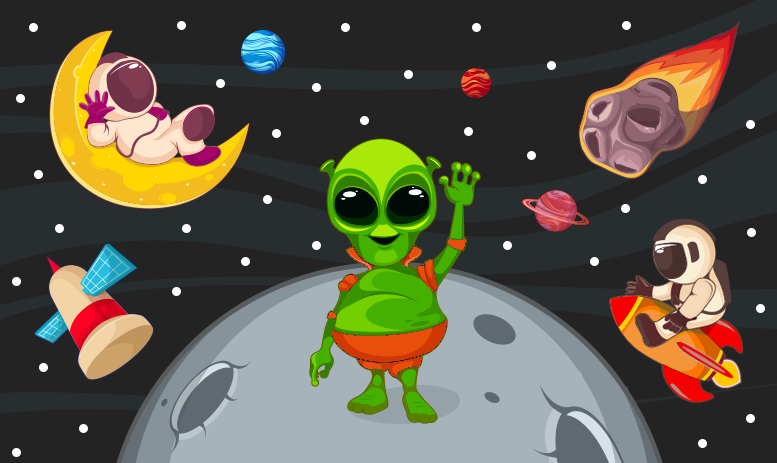 Collection cursor Space
The solar system was formed 4.6 billion years ago by the gravitational collapse of a giant interstellar molecular cloud. Most of the solar system's mass is accounted for by the Sun, the remainder being contained almost entirely by eight distant planets. The four smaller inner planets, Mercury, Venus, Earth, and Mars, are terrestrial planets and are composed mainly of stone and metal. The four outer planets are giant planets, which are much more massive than the terrestrial planets. The two largest planets, Jupiter and Saturn, are gas giants consisting mainly of hydrogen and helium. With our Space custom cursors collection for mouse and pointer, you can dive into the wonderful world of space without leaving your computer. Journey through the vastness of the universe from the Sun to Neptune, today you might want to be a space explorer, who landed on the moon or furrow the cosmos in an alien spaceship, it's up to you to decide! With our custom cursors with planets of the Solar system you can choose one cursor today and the other tomorrow!
Space Cursors Full Pack
20
You still do not have Cute Cursor for Chrome?
Install it from the official Chrome Web Store