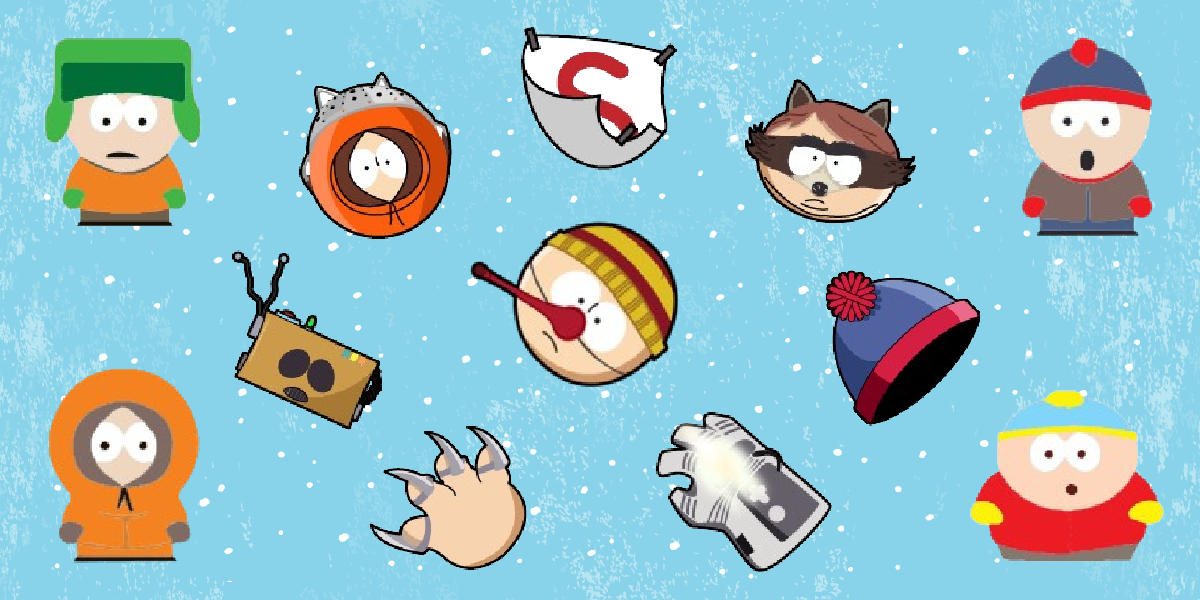 Collection cursor South Park
The best jokes and gags, catch phrases and madness become reality. Out-of-the-box humor blows your mind with the South Park free cursors collection.
Very high quality animation and rich sketching like a magnet attracts fans of South Park to enjoy the work of art.
South Park is not just humor, but a satirical show that responds to the most pressing and pressing public topics. This is what inspired the collection of custom cursors.
The best heroes are presented in the collection of South Park cute cursors.
Meet Stan Marsh. He is a good-natured and sober-minded person. Usually he tries to get out of scandalous situations by finding a logically correct solution. Look for it in the South Park Stan Marsh Hat custom cursor.
Kyle Broflovski always thinks about his actions and tries to correct his mistakes. He is very careful about his friends, parents and brother. Adopt it in the South Park Kyle Broflovski Aik change cursor.
Kenny still dies from time to time. He is an integral part of the fun company and their adventures. Look for it in the South Park Kenny Mccormick custom mouse cursor.
Pretending to be a toy thinking robot is a great idea. But when the joke drags on and gets out of hand, you need to take serious care of yourself. Explore it at South Park Butters Awesome O Mouse Cursor.
The talking towel, which the secret services and secret organizations hunt for, will eat away even the strongest brain without a trace. Adopt it in the South Park Towelie mouse cursor.
South Park is an animated series about four high school friends. The main characters of the series: Eric Cartman, Stanley Marsh, Kyle Broflovski, Kenny McCormick. They go to school with other kids. They have parents, friends, and all this wonderful population lives in the small fictional town of South Park in Colorado.
South Park is a poignant satire of modernity, discussing political events and social issues. The series criticizes the flaws in American culture and current world events.
South Park will not leave you indifferent. This is a collection of modern trends, where everything is clear, simple and very funny. Enjoy jokes and memorable moments with South Park cool mouse cursors.
South Park Cursors Full Pack
2
You still do not have Cute Cursor for Chrome?
Install it from the official Chrome Web Store