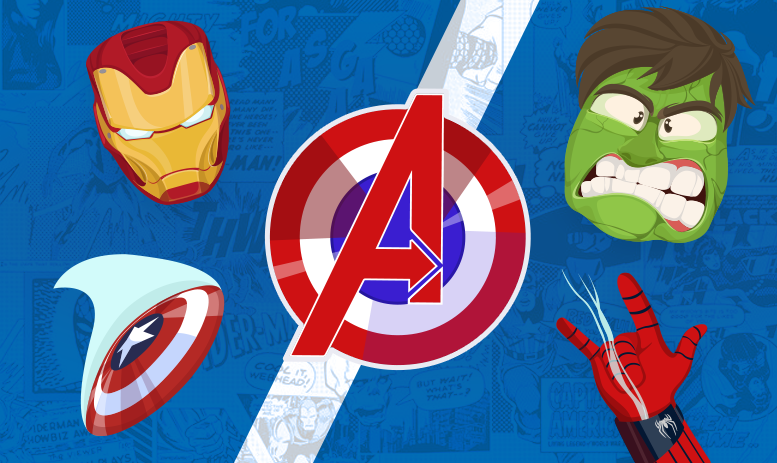 Collection cursor Marvel Comics
In respect for all Marvel fans and Comics lovers! Marvel cursors collection with superheroes for your browser. All favorite characters as a cursor and hover pointer in a pretty design will adorn your everyday surfing the web. Marvel became a big part of modern culture with its comics, movies, and dozens of collectible items all over the world. And now you have an opportunity to add custom cursors with Marvel characters in your browser. Avengers cursors, cursors for the mouse with Guardians of the galaxy, Thanos cursor, and other heroes in a Marvel movie cursor collection. Marvel Comics is a big Universe with so many characters all over the Galaxy. Our collection of Marvel includes Avengers cursors with the most popular characters and as well cursors with Guardians of the Galaxy. Looking at a cute Rocket Raccoon mouse cursor or Gamora hover pointer with a cursor that can extend your everyday browsing experience. Much more superheroes are waiting for you in the comics cursor collection. Marvel cursors for the mouse is a fan collection of mouse cursors for Chrome. Chrome cursors with Marvel Superheroes will be actual for everyone who loves comics and would like to help keep the world safe together with the main heroes.
Marvel Comics Cursors Full Pack
31
You still do not have Cute Cursor for Chrome?
Install it from the official Chrome Web Store