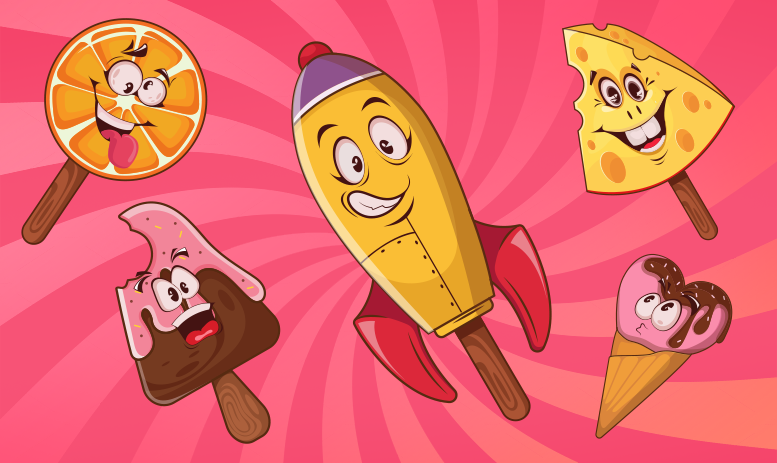 Collection cursor Ice Cream
Ice Cream is a frozen sweetness with varied flavours like fruits, spices or sugar which is tasted like a dessert course all over the world. Originally founded many years ago, ice cream is still one of the favourite delicacies for millions of people. What flavour is your favourite? Do you like chocolate or strawberry ice cream? Maybe both and even more? Let's choose a new taste every day among different fan art ice cream as a custom cursor for the mouse. The Ice Cream cursor collection for Chrome is a real flight of fancy to brighten your laptop routine and add a stylish character for your browsing. Each ice cream cursor pointer has its own mood and colour theme. Various forms and flavours for everyone. Take around pretty ice cream cursor dessert or triangle joyful one. There are chocolate and fruit pointers, cubes, and cones that become fan art custom cursors with ice cream. Sweet food cursors for mouse will bring cuteness and prettiness for cursor pointers. Ice Cream custom cursors collection for Chrome makes you feel like a child in a world of loved sweeties. Funny dessert cursors from the Fan Art Ice Cream cursor collection.
Ice Cream Cursors Full Pack
19
You still do not have Cute Cursor for Chrome?
Install it from the official Chrome Web Store