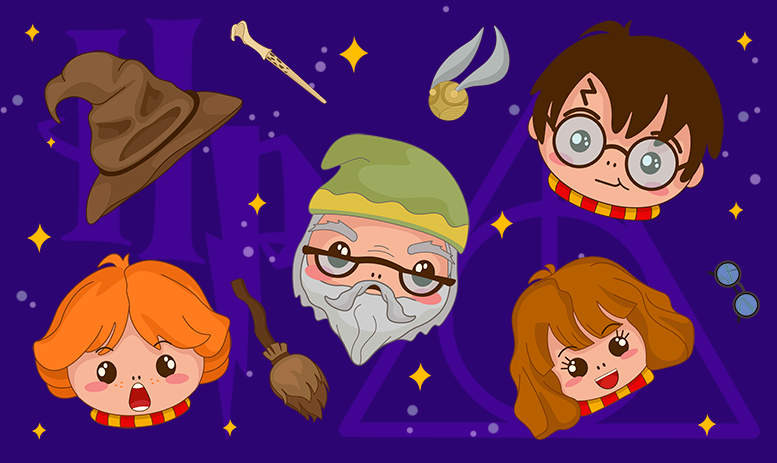 Collection cursor Harry Potter
Harry Potter is a series of films based on the Harry Potter books. The series of novels chronicles the adventures of the young wizard Harry Potter, as well as his friends Ron Weasley and Hermione Granger, who study at the Hogwarts School of Witchcraft and Wizardry, and who together confront a dark wizard named Lord Voldemort. Regardless of age, all people today are divided into those who have read or not read "Harry Potter". If you are from the category of people who have not read this beautiful novel, after using our Harry Potter custom cursors collection for Chrome, you will definitely want to do it! Our amazing Harry Potter custom cursors collection for Chrome gives you the opportunity to plunge into the world of magic. Using our well-illustrated custom cursor for mouse and pointer from the Harry Potter collection, it will be difficult for you to understand where you are - in reality, or within the walls of the great Hogwarts!
Harry Potter Cursors Full Pack
25
You still do not have Cute Cursor for Chrome?
Install it from the official Chrome Web Store