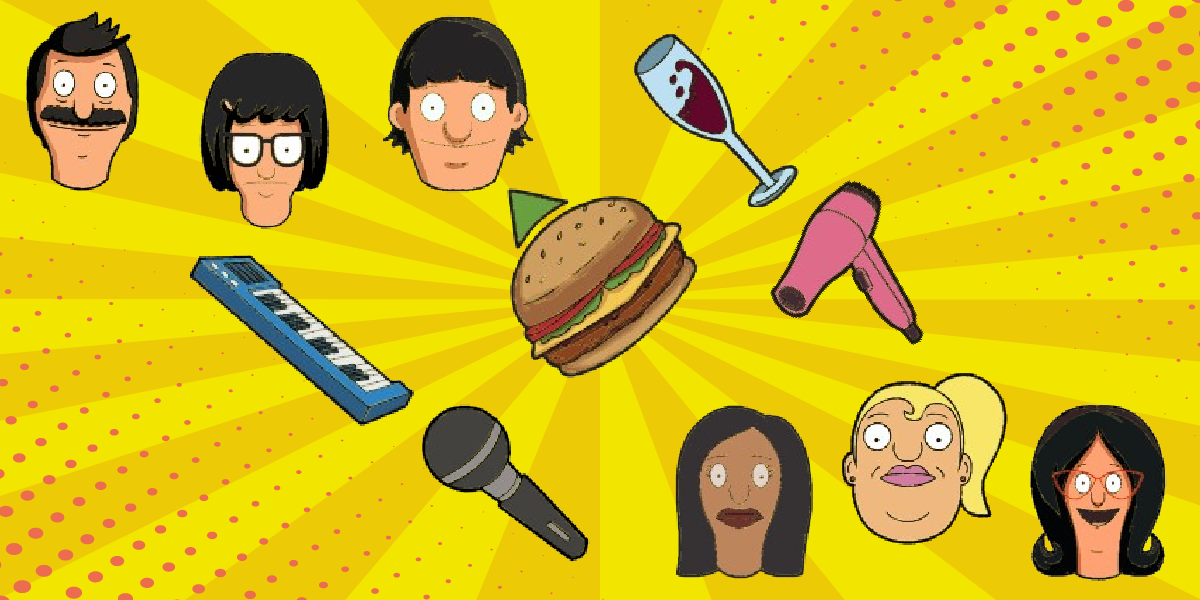 Collection cursor Bob's Burgers
Pouring ketchup on each other, throwing napkins around, and chalking the bloodthirsty names for the burger of the day on the menu board is easy! With the Bobs Burger cursor mania collection everything is possible!
Bob and his quirky family are confident of success! Bob's Burger isn't just about unloading your brain. The cartoon sitcom is addictive and it becomes interesting how it will end.
In creating a collection of Bobs Burger custom cursors, we were inspired by a funny story about a simple family trying to live by starting a family business to make and sell burgers. The burgers are really tasty, but for some unknown reason, they are not very popular with visitors.
Here is Bob himself. He runs Bob's Burgers with the help of his wife, Linda, and their three kids, Tina, Louise and Gene. For Bob, burgers are kids. You can explore Bob's recipe burger in Bobs Burgers Bob Belcher Burger custom mouse cursor.
Bob's wife, Linda, keeps order in the cafe, serves tables and helps Bob to cook. She is always cheerful and happy about life, a caring mother and a faithful wife. Linda has a clear preference for wine and mixed drinks. Find it in Bobs Burgers Linda Belcher Wine mouse cursors.
Tina is the eldest child in the family. This is a 13-year-old hopelessly romantic nature. She loves horses, rainbows and zombies. Look for her in Bobs Burgers Tina Belcher Pink Horse change cursor.
Louise is the youngest child, a little eccentric. She will always find a way out of any situation. She is very brave and will not go into her pocket for a word. Enjoy it in Bobs Burgers Louise Belcher Kuchi Kopi cool cursors.
Gene is an 11-year-old boy. He has a passion for flamboyant performance art and loves to tell jokes and be the center of attention. Gene enjoys pestering everyone around him by using sound effects with either his Casio SK-5 keyboard or his megaphone. Have fun with Bobs Burgers Gene Belcher Keyboard free cursors.
James is the owner of Jimmy Pesto's Pizzeria and is Bob's primary business rival. However, while Bob makes minced meat for cutlets according to his own recipe and monitors the products, Jimmy's restaurant produces sub-par, even downright disgusting food. Explore it in Bobs Burgers Jimmy Pesto Tie custom cursor.
Bobs Burgers is a comedy series full of unexpected humor and new ideas. Sparkling jokes will cheer up and will be remembered for a long time even by the most fastidious viewer.
Fall in love with the Bobs Burgers best cursors collection! The lightness of the animated series, the eccentric characters, all the humor, positive and confusion – all this is embodied in a collection of cute cursors.
Bob's Burgers Cursors Full Pack
10
You still do not have Cute Cursor for Chrome?
Install it from the official Chrome Web Store